A Spiritual Oasis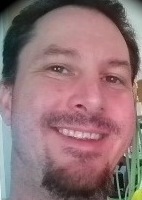 Paul Caire

A spiritual oasis where a soul can discover itself and its truth.
Graceful
Awakenings
is dedicated to spiritual awakening, communication. healing and freedom since 1999.
We offer spiritual counseling
by way of Psychic Readings
.
, healings, classes and workshops, to facilitate your growth healing and insight.
There are three major arenas here:
You may want to choose spiritual counseling, specific healing modalities or come with a topic and questions then allow for any appropriate avenue to be taken to help you reach your goal. That is to say, as healers, we may utilize a modality or bring different aspect of each modality to the session to help you move through and create in your life.
You discovering your answers.
We work with a multitude of Topics including:
Life Enhancement
Self Awareness
Career
Depression, anxiety, fear or stress
Conflicts at work or home
Reliance on alcohol, drugs, tobacco or food
Loss and grief
Change and transition
Relationship
Stress
Graceful Awakenings
Waters of Knowledge ☀ Reading and Learning Sanctuary
"To know thyself is the only true Knowledge"
Psychic Readings and Healings
Graceful Awakenings offers Psychic Readings and Healings to support you in learning about your spiritual self, during times of transition and when healing is desired.
When a clairvoyant reads you, especially your aura, they get information about who you really are, where you're coming from, and how you desire to grow as spirit. They offer Spiritual Counseling by way of Psychic Reading.
Meditation is the basic tool that allows one to look within one's self to discover their personal treasures. It is the foundation of all activities and teachings here.
Many topics covered to include; personal questions, aura, basic meditation, astral travel, creating abundance, spiritual anatomy, kundalini, self-healing, karmic relief, charkas, spirit guides, past lives, spiritual abilities and more. Here, you may discover tools and concepts to unlock your own wisdom allowing you to look to yourself for the answers you desire for fulfillment-
In short, to know yourself.
Raphael's Healing Waters ☀ Healing Sanctuary
"May all who enter be Healed"
Spiritual Healing
When you bask in these waters, you will discover nourishment, spiritual communication and relief. Raphael is the Guardian Angel here, looking over us all. The different healings offered are distance or in person except for the hands on healings. They need to be in person. Psychic readings/healings- house healings, relationship, personal, etc., Original essence, Christ force, Golden ray, Channeled, Reiki are some of healing types offered.
Psychic means Spirit!
Adding Fun
"Chop Wood. Carry Water"
Earthly Endeavors
The physical reality is addresses here. Services offered to provide physical support include: personal companionship, house sitting, pet sitting, chores done, other odds and ends.

Psychic Light Party Entertainment
..lives here too. Psychics come to entertain your guests for almost any occasion. Just ask for us.

"Let your body Laugh"